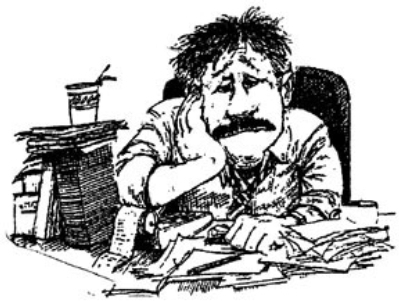 Dear RSA Members,

that yet another Remington Collector's Journal is ready for the
printers. Didn't you just receive the 2nd Quarter Journal? OK…
I guess that I'm just getting older…
In late June I visited a dear friend, Hannelore Huber, in Fort
Lauderdale, Florida. Jay had passed away in April, and his
loving wife asked me to come East to help her get a handle on
the Remington knives, shotguns, advertising art, books, papers
and other items which made up so much of Jay's life for so many
years. Jay had left his extensive Remington historical files to the
Remington Society, following the tradition set by Leon Wier,
Slim Kohler, Jerry Swinney, and Don Ware. With the addition of
Jay's files the RSA Historical Archives now measures over 150
linear feet! More than 95% of it is fully cataloged, sorted and
searchable for Remington students and researchers. It was
wonderful spending time with Hannelore, and she promises to
come to our RSA Annual Meeting in Las Vegas in the future and
wants to display some of Jay's favorites.
While in Fort Lauderdale I had the opportunity and honor
to visit Norm Flayderman, a recognized icon in the field of
antique arms collecting, and an accomplished author. What a
treat it was to spend a few hours with him. We spoke of many
topics that afternoon and I knew I was in the pressance of
someone special. He told me what high esteam he holds the
Remington collector's group, and is so very pleased with the
large number of Remington books that have been published
over the past 30 years! At the end of my visit Norm gave me a
tour of his offices, the firearms storage areas, his library and
shipping facilities. Unusual and historic firearms were everywhere,
and the racks were dusty, and the shelves full of rare
books. When I was leaving I told Norm that this was like visiting
your grandfather and discovering that his attic was full of old
guns and rare firearms books! I'll never forget his courtesy and
warm smile, and his willingness to share this part of his life with
me. He is one-of-a-kind!
I have spent many hours preparing for the arrival of RSA
members to Tucson in September for the 15th Annual RSA
Historical Seminar. More than 50 people have signed up, which
will make this one of the best attended seminars in our history. I
promise to show you many pictures in the 4th Quarter
Remington Collector's Journal.
A big "thank you" goes out to RSA members David McCoy
and Don Davis, who represented the Remington Society at the
Annual NRA Meeting in Charlotte, this past May. David
displayed his fine and complete collection of Remington Smoot
revolvers and No.4 pistols. We will show pictures of the display
in the next Journal.
Thanks, too, to RSA member Andy Anderson, who has the
latest display at the Remington Museum in Ilion, New York. If
you go there you'll see some of the finest Model 1894 doubleshotguns,
along with other related memorabelia. RSA Director
Gene Myszkowski coordinates these museum exhibits.
All my best,