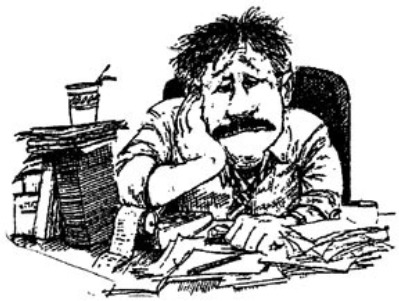 RSA Members,
Here we are with the 3rd Quarter Journal already in your hands. These Journals are made possible by the work of many others who assist yours truly… including Mike Strietbeck, Sue Creamer, Rich Shepler, Ed Hull and Mark Eddy… and with the wonderful articles submitted by members such as JD Hofer and Dave Arnold.
On a personal note, recently I came to the decision to sell my gun collection at auction. A lot of reasons went into this decision, but for me, not worrying about the acquisition and care of a 150 gun collection will free me to attain more in my true endeavor — research and writing about the history of firearms. James Julia Auctions will offer my collection in their October 9th, 10th, 11th, 2006 auction, along with the fantastic 350+ gun collection of RSA Director Jay Huber. Jay's concentration on E. Remington & Sons' handguns should go well with my concentration on Remington rifles and shotguns. We follow Leon Wier's lead… to return the guns we love back to the collecting community.
By the time you read these words the Remington Research Team will have completed their work for 2006, with a week-long visit to the Remington Archives in early August.
The hand-picked team has grown in size since it was formed in 1991 with four original members: Slim Kohler, Jay Lewis, Jack Heath and myself. Now numbering fourteen members, each travels to Ilion once a year to gather information from Remington's vast storehouse of records, journals, reports, drawings and photographs. Pleasurable as the work is, be it known that it doesn't come without considerable effort and cost. Each member pays his or her own way on every trip, often giving up valuable vacation time away from the family.
authors and magazine writers. Information and images are freely shared, all gathered over the last fifteen years by the team. All this couldn't have been possible without the permission and assistance of key Remington employees including Paul Cahan, Fred Supry, Dennis Sanita, Tom Goldin, Mark Eddy, Jack Heath and Lyle Wheelock.
OK, then… what materials are in the Remington Archives? And what is not? The greater majority of records here are from the 1940s through the 1970s. The further you go back in time, the less material there is. And there is very little material left of the E. Remington & Sons' era (prior to 1888). There are no serial number records, nor are there shipping records here. But what remains is staggering. It is estimated that the Team has on hand about 135 linear feet of material. For more information on availability, contact me through roymarcot@msn.com.
Your Remington Society now mans a booth at nearly every major gun show in America, informing collectors everywhere that there is an active collecting club for those who like Remingtons. Next time you are at such a show, stop by and say hello to the volunteers there.
The best to you in collecting…