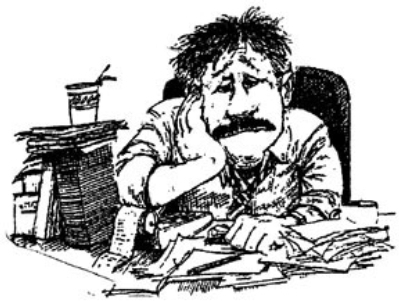 Dear RSA Members,
How quickly another quarter comes along. Back in January I was pushing to get the 1st Quarter Journal out to the printer in advance of my knee replacement surgery in early February. To meet the deadline we reduced the Journal to 52 pages. OK, here we are three months later, my knee is healing, but we are in another time crunch… as the Journal needs to
go to the printer no later than 4:00 PM today, since I leave for a two week research trip to Boston, Hartford and Bridgeport tomorrow morning! No rest for the weary, I'm afraid.
I want to thank our four feature writers for coming through for us time after time. Our readership should under- stand that this is a 100% voluntary effort… we have no paid positions on the Journal staff, nor in any RSA leadership role. So my hat is off to Mike Strietbeck – RemShots, Rich Shepler – "Knives That Bite," Mark Eddy – RemFacts, Ed Hull – Rem- ington Bookshelf, Bill Hansen – Secretary-Treasurer, Gordon Fosburg – Past Issue Distribution Manager, and Billy Smith – the Remington Collector's Journal new magazine distributor.
Gordon Fosburg has been warehousing and distributing back issues of the RSA Journal for as long as I remember. Recently, RSA Director Billy Smith has stepped forward to take over this duty, but it could take a few months to the transition to fully take place. Keep in mind that when each issue is printed we typically have 25 to 75 extra magazines on hand for new members and to fulfill the requests for back issues. The most popular issues are frequently "sold-out," but we never can tell which issues might become popular. Gordon's inven- tory covers magazines going back to 1991 – that's 22 years, or approximately 88 issues! A while back we reduced the cost for back issues to $8, plus $3 First Class shipping, and quite a few members took advantage and purchased magazines germaine to their collecting.
We have been working on a subject-by-subject listing of every Journal article since 1991, and it is now complete. It also includes all RemShots and RemFacts mini-articles. This is a finding aid which tells you the exact issue in which a subject resides. Using it, one can then decide whether to order a back issue from Gordon (soon to be Billy's job). The RSA Journal Subject Listing will be updated quarterly, and is available in either Word or WordPerfect format. There is no charge for this email copy, simply email roymarcot@msn.com and ask for your copy.
Those without a computer may want a hard copy mailed to your house. To cover photocopying and mailing, send a check (made out to RSA) for $4 and mail it to me at:
Roy Marcot
12655 E. Horsehead Road. Tucson, AZ 85749
That's all for now. Hope you like our work…