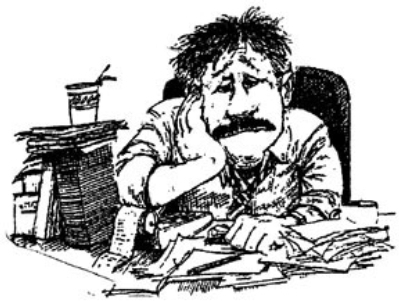 To All RSA Members,

The U.S. Postal Service informed us that unusually
bad weather in Pennsylvania caused the month-long delay in
sending out the 1st Quarter Journal. Our York, Pennsylvania
printer sends out the Journals under a bulk mail rate, and the
magazines sit until all Priority Mail and 1st Class Mail packages
are delivered. All of this led up to magazine delays of 4 to 6
weeks! Hopefully, this quarterly Journal will not have the same
delays.
We've been working hard to prepare for the upcoming
15th Annual RSA Historical Seminar, to be held in Tucson,
Arizona. Only those who have coordinated past seminars know
the work it takes to plan and implement a multi-day event. This
included visiting and interviewing hotels, restaurants, bus
services, museums and local points of interests. All in all, I
think we've put together a wonderful program for you, and we
have extended the seminar an additional day! Tucson is an
easy airport to fly into, and you will not need to rent a car. All
event transportation will be provided.
You will see a two-page advertisement elsewhere in
this Journal. It contains a great deal of seminar information.
David Fagan, our RSA web site manager has put additional
information on the seminar on our website. It includes important
links to take you directly to the web sites of each of the
places we will visit. The seminar starts at 6:00 PM on Wednesday,
September 22nd through Saturday evening, September 25th.
At the request of several attendees, I am putting together allday
events on Tuesday and Wednesday. These are not part of
the actual seminar, and participants can share in the cost of a
mining town tour of historic Bisby and an all-day visit to the
world-famous Sonora Desert Museum. You can call or email me
for more information on these added days. My contact information
is printed below on this page.
With a heavy heart I share news that long-time RSA
supporter, Jay Huber, has died. An esteemed member of the
RSA's Role of Honor, Jay was instrumental in bringing the
Remington Society to a place of prominence in the gun collecting
field. It will be remembered that he and Hannelore were the
RSA coordinators for all of the early seminars. He will be sorely
missed, and can never be replaced.
By the time you read this the NRA Annual Meeting &
Convention will be over. David McKoy, an RSA member and
collector of Smoot revolvers was our ambassador. David
brought his fantastic collection of Smoots to Charlotte, North
Carolina, to display to the tens of thousands of NRA members
who flock to the annual event. We will share photographs of
his display in our next quarterly issue!
I want to make special mention of the fine job David
Fagan is doing with our RSA web site. It is one of the finest
sites of any gun collector's organization, and is a joy to visit.
Go to: www.RemingtonSociety.org
RSA VP Mike Strietbeck and Ed Hull started the
concept of regional mini-meetings. They invited RSA members
within driving distance to attend a Saturday morning gettogether,
with "show and tell" and coffee and donuts. Maybe
you'll want to organize an RSA mini-meeting where you live.
All my best,