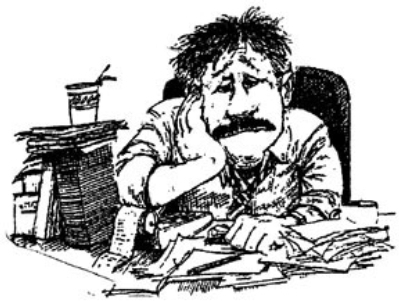 Dear RSA Members,

OK, this quarterly Journal is arriving a bit late… but still
within the 2nd Quarter. Maybe some newer members might
not know exactly what it takes to bring you a sixty-page
magazine, so I'll take a moment to tell you. As editor, I could
not put together an issue without the valiant help of a number
of dedicated Remington Society members who so unselfishly
give of their time. These include Mike Strietbeck (RemShots),
Mark Eddy (RemFacts), Ed Hull (Remington Book Reviewer),
and Rich Shepler (Remington Knives That Bite, and Locked
& Loaded). And, of course, I couldn't do it without those
who write the articles for the Journal.
We are thankful to those who share their knowledge by
writing an article. We encourage you to consider writing an
article for an upcoming Journal issue. We maintain an extensive
research archives with tens of thousands of documents,
reports, photographs and ledgers about nearly every
Remington topic you might think of. An email or call to me is
all it takes to investigate what is in the RSA Archives to assist
you in preparing your article …yours for the asking.
The Remington Research Team is again returning to the
Remington plant in Ilion to conduct this year's search. Our
trips began in 1991, and we have made "pilgrimages" back to
Ilion every year since. The team now consists of 14 handpicked
individuals, each an expert in their field of study. These
volunteers travel and work at no expense to either Remington
or to the RSA. Their research is freely shared with all, and an
extra copy of what they unearth is deposited in the RSA's
Archives.
By now, you all know about the next RSA Annual Historical
Seminar, to be held on July 29th through the 31st at the
Remington plant in Ilion, New York. If you haven't attended a
seminar before, this is surely the one to go to. Not only is
Ilion a fabulous place to visit, what with numerous Remington
historical sites to enjoy, but the staff at the Ilion Free Public
Library and the nearby Herkimer County Historical Society
will welcome you to view their collections and research
materials on Remington. The seminar, itself, is a feast for those
who enjoy "things Remington." There will be numerous
lectures on a variety of topics, an in-depth plant tour, visits to
the Remington Country Store, self-guided tours of the
Remington Museum, banquets, raffles, silent auctions, and
sales & display tables. See the particulars on this upcoming
event on page 58 of this magazine.
Only a week ago we learned of the untimely passing of
our earliest advertiser, C.W. Slagle. As a dealer in antique
firearms, C.W. always had a warm place in his heart for fine
Remingtons. In fact, all of the top Remington collectors have
one or more items that came from C.W. We do wish him well
on his journey.
By the time this Journal goes to press the NRA Annual
Membership Meeting in Phoenix in mid-May will be over. Your
Remington Society is one of three dozen gun clubs invited to
display at each annual meeting, and RSA VP Mike Strietbeck
showed off his fine collection of Remington Rifle Canes. We
understand that upwards of 60,000 NRA members attended
this four-day affair, and most of them migrated over to the gun
collector booths to see rare and unusual antique and collectable
firearms – including Remingtons. Many RSA members
helped Mike out in greeting the throng, including Joe Poyer,
Bob Hatfield, Lyle Branch and myself. We hear that next year's
NRA Meeting will be in Charlotte, North Carolina – so we'll be
needing an RSA member to put on the display there. Please let
Bob Pryor know you are interested.
That's about all for now. We dearly miss Leon, Slim,
Swinney, C.W., and all those RSA members who did so much
for the organization.