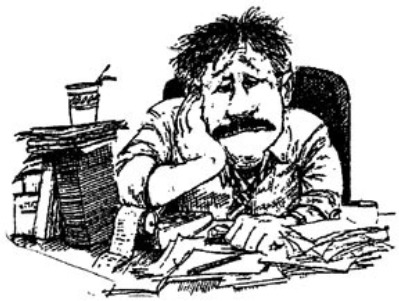 To All RSA Members,
I do hope you liked the 1st Quarter 2007 "Mega-Issue"
RSA Journal. At 100-pages, it was the largest issue we ever
put together – fitting, indeed, for our 25th Anniversary! It is
hard to believe that our organization has completed twentyfive
exciting years. But when I think back to all the good
things we accomplished, the time went by very fast. From our
founding in 1982 by Fritz Baehr, et. al…. to the introduction of
our RSA Newsletter by Ed Hull in 1978… to the formation of
the Remington Research Team in 1991… to the beginning of
the RSA Journal in 1991… to the 1st Annual RSA Historical
Seminar (hosted by Jay & Hannelore Huber) in 1995… to
"The Exhibit of Remington Arms" at Cody in 1997… to the
inaugural exhibit of Remington firearms at the new NRA
National Firearms Museum in 1998… to the exhibit of
Remington firearms at Jekyll Island in 2000… and to a
membership which has grown from 35 to over 600… all major
achievements in twenty-five years!
This past quarter century has also seen the publication
of dozens of fine books on Remington arms and history, and
hundreds of articled published in Man At Arms, The Gun
Report, and our own RSA Journal. This published information
has fostered the collecting of both antique and modern
Remington arms.
The next major event will be our 12th Annual RSA
Historical, to be held in Ogden, Utah from September 12th to
the 14th. Besides our fantastic speakers, raffles, give-aways
and banquets, we will tour the fabulous John Browning Gun
Museum, and visit the nearby Browning Firearms Company
manufacturing facility. Side tours are planned for the aircraft
museum at Hills Air Force Base, the site of the Golden Spike at
Promitory Point where the Trans-Continental railroads met in
1869, and the Railroad Museum and the Car Museum at Union
Station. Bob & Sue Creamer are coordinating this fun-packed
event, but you must be in touch with Rich Shepler to make
your advanced reservation. Please email, write or call him
today.
A big "thank you" goes out to RSA member Billy Smith,
who set up the Remington Society booth at this year's Annual
NRA Convention in St. Louis. Billy and his father met with
thousands of NRA visitors to spread the word about our
Remington collecting society. Thanks, too, to other RSA
members who volunteered their time at this event at the RSA
table at other shows throughout the U.S.
Welcome to incoming RSA Treasurer Robert Knepler,
who is taking over duties from departing Bob and Sue
Creamer. Words of mine cannot express my gratitude to them
for their tireless and unselfish work these past five years. Our
organization is successful because of their dedication, and I
will miss my nearly daily communications with them both.
I encourage you to write an article on your collecting
interest for the RSA Journal. This year I want to expand the
"Members' Guns" section of each Journal, but I need you to
submit clear pictures of your favorite Remington, along with a
brief (or not so brief) write-up.
As Leon always encouraged us… "Keep fighting the
good fight." Bye for now…