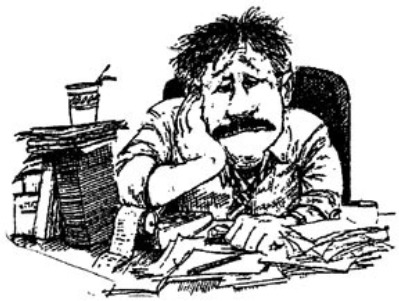 RSA Members,
Well, yet another quarterly Journal is in your hands, and for the first time in weeks I can relax. I do want to thank each of the contributing writers who put together fine articles and ongoing columns for this issue, including Mike Strietbeck (RemShots), Janann Giles, Fritz Baehr, Larry Byrd, Mark Eddy, Ed Hull, and Rich Shepler. Thanks, too, to the "behind-the-scenes" people such as Bob Pryor, David Fagan, Sue Creamer, and other hard-working RSA directors and officers.
Rich Shepler has put together another fine RSA Seminar program for this summer – to be held at the world-class Frazier Firearms Museum in Louisville, Kentucky on June 7th-9th. Please call or email Rich A.S.A.P. for specific details and see the advertisement on page 37 of this Journal.
Our special thanks go out to the Creamers, both Bob and Sue, who are stepping down from their RSA Treasurer and Secretary jobs after many years of caring and excellent help. Their shoes will not to easy to fill, but fill them we must. We now are seeking individuals to step forward to take on these important jobs for our growing organization. The pay is lousy, but the rewards are great. Please contact RSA President Rich Shepler for details on these opportunities.
On a personal note… while it was devastating to lose my dear friend Leon Wier last year, it is equally crushing to lose the likes of Slim Kohler, Jerry Swinney and Harry Parker just in the past two months. What an honor it was to know each of these fine men for these past decades. Each left tremendous contributions to the study of Remington firearms, and each leaves an emptiness in my heart that cannot easily be filled. I will miss the many research trips we took together… the treasures we uncovered… the meals we shared… and the discussions we had.
I look forward to the many RSA events planned for this calendar year, including the RSA booth at the upcoming NRA Annual Meeting in Milwaukee in May, the 12th Annual RSA Seminar in Louisville in June, the Remington Research Team trip to Ilion in August, and to gun shows across the nation from September to December. I'll attend as many of these "Remington-related" events as I can, and I look forward to meeting you there. Remington Society guys (and ladies) are the best in the world, and I dearly look forward to getting to know as many of you as possible, but you need to meet me half way. You've got to go to these events, or we'll never meet!
Keep those fine articles flowing in to the Journal. Your work is the lifeblood of our magazine.