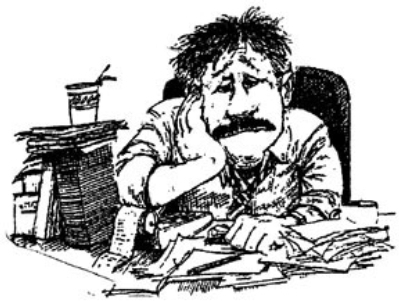 To our Journal Readers,
This issue of the Remington Collector's Journal is the first one we have put together using Adobe In-Design.  That might not mean much to most readers, but it is a giant leap into the 21st Century for us on the production staff. For the past fifteen years we have been using Adobe PageMaker,  which is antiquated by modern magazine/book making standards. The decision to migrate to InDesgn  was made easier when our PageMaker program crashed while making the last issue. Our fate was sealed! We were forced to modernize.
I want to thank our former Secretary/Treasurer Joe Poyer for his patience in teaching me the new program. I am a teacher's worst nightmare, and Joe went above and beyond in his quest to teach the un-teachable.
Thanks, too, to John Lacy for providing us with the feature article for this issue. The Remington Model 30 highpower, bolt action rifle is mostly unknown to modern hunters and sportsmen. John, a valued member of the Remington Research Team, researched this rifle in the Remington Archives.
The information he unearthed is intended for a chapter in his forthcoming book on the Remington Model 700 rifle, but he responded to my call for articles for the Journal. I know you'll enjoy learning about this rifle, a predecessor to the Remington Model 700!
Lee Estabrook sent us his article on the enigmatic Nagantmade double-barrel Remington rolling block pistol. It will be featured in our next issue.
Thanks, too, to graphic artist and RSA member Ron Paxton, who assisted the Journal staff with the colorful cover. Ron answers the call whenever we need his professional services to enhance the Journal.
In the 2nd and 3rd Quarterly Journals we put in a new feature which described the availability of all Remington books-inprint. We will make this an annual presentation, and hope that authors and publishers will update the information for us. As this year comes to a close I am reminded of the contributions of the men who bring this Journal to you. Mike Strietbeck has handled RemShots since Leon Wier asked him to take it over years ago. Rich Shepler has written the "Knives That Bite"  column, which brings here-to-fore little-known information on Remington knives made between 1921 and 1941. Mark Eddy, a Quality Control Engineer at "The Arms"  in Ilion, New York, writes the RemFacts  column, which gives us Remington information about non-gun-related items and Remington history. Ed Hull writes "The Remington Bookshelf"  column, about past and present publications regarding Remington firearms and history. Ron Paxton is our graphic artist whom we go to for special projects. Thanks, guys, for all that you do to preserve Remington's proud history.