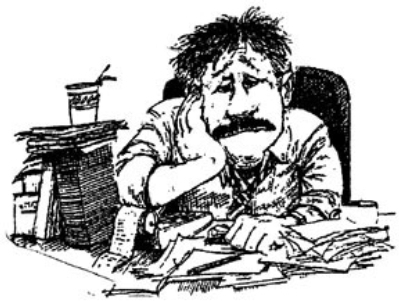 Dear RSA Members,

Holiday time means quality time with your family and friends… and a late-arriving 4th Quarter Remington Collector's Journal. So, enjoy the articles and make sure you mail in the RSA voting papers for the VP and Director's positions… and send in your membership payment (if you are an annual member). These were sent to you in a separate envelope earlier.
Were you one of the 54 members who traveled to Tucson to enjoy the 15th Annual RSA Historical Seminar in September? And what a terrific time it was! With the "extra-tours" it was five wonderful days enjoying the Western Experience of the Southwest. Activies included visits to the mining town of Bisbee, the Sonoran Desert Museum, Tombstone (The Town Too Tough To Die), the Arizona Historical Society Museum, and the Pima Air & Space Museum. Attendees enjoyed great western food, historical lectures, raffles and auctions.
We have preliminary information to share about next year's 16th Annual RSA Historical Seminar. We are working on plans to return to Lonoke, Arkansas, to the Remington Ammo Plant. If confirmed, this will be our third seminar here, and it was been a sell-out each time. The main conference room can handle a maximum of 75 persons, and no more. We suggest that you write or email Rich Sheppler with your advanced confirmation.
OK, then… are you ready for our Annual RSA Member's Meeting? It will be held in Las Vegas on Saturday night, January 15th, at the Antique Arms Show at the Riviera Hotel. The exact time and room location will be published and available at the Remington Society table in the main display room. Come join us. You;ll learn about the plans we have made for the coming year.
We have just learned that our dear friend, Fred Supry, Manager of Consumer Affairs at Remington will be retiring after 42 years in Ilion. The Remington Society could have no better friend than Fred Supry… who opened many doors for us over the years. He and Dennis Sanita have annually hosted RSA's Remington Research Team, and have coordinated three Annual RSA Historical Seminars at the Ilion plant. Fred is a true Remington Man, and he has always loved the history and products of America's Oldest Gunmaker. Those of us who knew Fred personally are saddened to see Fred go… and truly hope that he will continue to have an active role with the Remington Society in the years to come.
On a sad note, a few months ago we lost a fine member, Gerry McCall of Lighthouse Point, Florida. He will be sorely missed.
We will need to have a member step forward to put on a display at the next NRA Annual Meeting in Pittsburgh, April 29th thru May 1st. Please contact Corey Creamer for more details about this fine opportunity. By the way, your Remington Society has displayed at nineteen previous NRA Conventions!
The New Year will be a great one for the Remington Society. Come to the Annual Meeting to learn what your Officers and Board of Directors have planned for you.