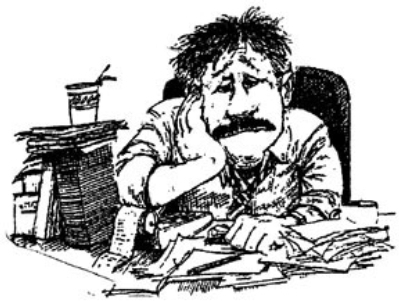 Dear RSA Members,

The 4th Quarter is here, and winter can't be far behind. It is
for this season that we publish Gene Myszkowski's article on
Remington gas-operated, autoloading, high-power hunting
rifles: the Model 740, Model 742 and Model 7400. For the past
50+ years Remington Arms Company has been offering hunters
the finest autoloading rifles for North American game. We know
that you will enjoy this extended article on Remington
autoloaders.
In early July a large group of RSA members gathered in Ilion,
New York to attend the 14th Annual RSA Historical Seminar…
and what a week it was! Look for the full-color section at the
back of this magazine for a full description of the Remingtonrelated
activities.
If you've never attended an RSA seminar before you should
treat yourself to the next one… to be held in early October 2010,
in historic Tucson, Arizona. We are already working on outstanding
events to make this a very special seminar. We will be
hosted at the Arizona Historical Society, which promises behindthe-
scenes tours of their outstanding and historic gun collection.
We'll also visit colorful Tombstone, the site of the famous
"Gunfight at the OK Corral."
In this issue you'll find a combination renewal form and
voting form (and a pre-addressed envelope). Annual members
should fill out this form, attach the correct amount check and
send it in prior to December 31st. All members should complete
the voting form and send it in, too.
I hope to see as many of you as possible at the Annual RSA
Meeting, to be held on Saturday evening, January 16th at Wally
Beinfeld's Winter Antique Arms Show in Las Vegas, Nevada.
This show is one of the top gun shows in the nation, and has
been the location for the Remington Society's Annual Member's
Meeting since 1981! We understand that airfares are down, so
you might do well to book your flight now, unless you are
driving in.
We are encouraged by the increasing number of gun shows
where RSA members participate. In 2009, no less than six
members received display awards with their "Remingtons" and
greeted many show participants with information about our
Remington Society activities. Thanks to all who put on these
displays. A reminder that the RSA Show Kit, consisting of large
overhead banners, RSA table covers and sign-up materials is
available to be shipped to you. Contact me, Roy Marcot, for
availability.
Despite the economic recession, gun-related activities are
up… gun auction Remingtons are coming out of the woodwork…
and there are lots of great Remingtons available from
dealers. Our RSA website continues to be one of the best
Internet sites out there, thanks to the work of RSA Web Manager
David Fagan. During the 2009 year, this site averaged more
than 25,000 visits a month!
I'll see you in Vegas in January. Please stop by the RSA
booth and say hello.