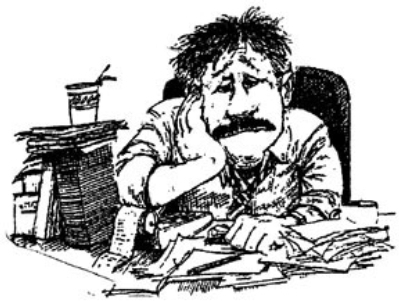 To All RSA Members,


We hope you'll like the 24 pages of color in Gene
Myszkowski's wonderful article on Remington Engravers. The
RSA Board approved the additional cost for color because
black & white just wouldn't do it justice. President Rich
Shepler keeps reminding me that if we get our membership up
we could afford more color in the Journal more often. So, come
on guys… sign up a new member, or two.

If you are an Annual Member please remember to send in
your dues for 2009. The money is due by December 31st, but I
encourage you to send in a check today and don't wait for the
last minute. If your renewal is received after the 31st, you'll be
charged an additional $5 to cover Priority Mail costs to
reinstate your membership. This is because your magazine will
be mailed individually, not bulk rate. Please don't delay.

The RSA Annual Meeting will take place after the show
closes on Saturday, January 17th, at the Beinfeld Antique
Arms Show at the Riviera in Las Vegas. Signs on the RSA
table will inform you about the location of the meeting, which
usually lasts about an hour and a half. Typically, the attend-
ees get together for dinner immediately afterwards at the
Riviera Buffet Room. Come join us… you'll learn about all the
events planned by the RSA in 2009.

As this year comes to a close I want to thank a number of
very important people in our organization. First of all, I am
grateful to our Treasurer, Robert Kneppler for doing such a
thorough job in managing our finances and keeping our
membership records. Robert is assisted by Lindsey Smith,
who cheerfully works hard for the Remington Society. I also
want to thank the regular contributors to the Journal, includ-
ing Mike Strietbeck (RemShots), Mark Eddy (RemFacts), Ed
Hull (The Remington Bookshelf) and Rich Shepler (Locked &
Loaded). These guys do a truly wonderful job every issue…
and our membership has no idea the amount of time it takes
for them to prepare. I also want to thank each author who
contributed articles to the Journal this year. They were first
rate and are a big reason why the RSA Journal is one of the
top-rated collector's magazines out there.

We are also thankful to each and every RSA member who
assisted with the RSA booths and tables at gunshows
throughout America this past year. These include (but were
not limited to) Beinfeld's Antique Arms Show in Las Vegas in
January, the NRA Annual Meeing in Louisville in May (Doug
Drummond, Rudy Johnson, Chuck Doty and David Fagan),
the Colorado Gun Show in Denver in May (various RSA
members), and The NRA Gun Collector's Show in Milwaukee
in August (Jeff Taylor). And thanks to RSA Event Coordinator
Bob Pryor for his hard work signing up the individual workers.

big thank you to the dealers who advertise in each
agazine. Please tell them thank you when you next see them.
heir ads help keep the cost of publication down.

OK, then… let's look ahead to this coming year. You have
to excuse to not be involved. Here are just some RSA events
planned: The Annual NRA Meeting at Beinfeld's Antique
Arms Show in Las Vegas in January; the NRA Annual
Meeting and Exhibits in Phoenix in May; the Colorado Gun
Show in Denver in May; the 14th Annual RSA Historical
Seminar (date and location to be announced); and the Annual
NRA Gun Collector's Show (yet to be determined). I look
forward to seeing you in Las Vegas in January.