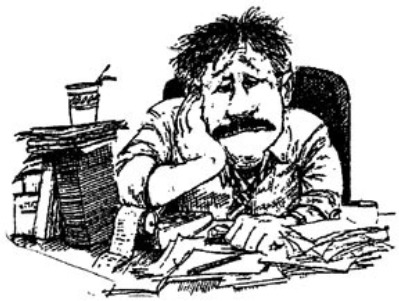 Dear RSA Members,

Next year's RSA activities are shaping up to be the best ever! Start the year off right by participating in the Annual Remington Society Meeting on January 17th, at the Winter Antique Arms Show in Las Vegas. This is one of the top antique firearms shows in the Unitied Starts and you are bound to find mighty rare Remingtons there.

Then, plan to attent the 10th Annual RSA Historical Seminar which will be held at the NRA Headquaters in Fairfax, Virginia on July 28th-29th-30th. This should be out best seminar ever, with excellent speakers and tours of famous gun museums in the Washington D.C. area

We hope you will enjoy the full-color 2004 RSA calendar which is included with the mailing. RSA thanks graphic artist Ron Paxton for this marvelous effort. Your Board of Directors has decided to produce a special calendar every year with a different Remington theme. These will become collector items for many years to come, so keep and protest your calendat. Extra calendars are available for a limited time for only $2.50 ea., plus $250 for mailing tube and postage. Send you check to our RSA Secretary, Sue Creamer, and make it out to the "RSA".

Thanks, also to Ron for his artistic contributions in the RSA Journal this past year, including the fantastic cover art of the Fordyce Beals Trials Carbine on last quarter's cover! But Ron is not alone in his work for out organization…
as we thank Bob Pryor for his help with club insurance and NRA show preparation…
Gene Myszkowski for being in charge of RSA's exhibit at the Annual NRA Show in Springfield…
Ed Hull for providing excellent book reviews in the RSA Journal…
Richard Shepler for coordinating and managing RSA's Annual Historical Seminars…
Lean Wier for getting Ol' RemShots to answer more then 300 inquiries every month on Remington-related questions…
Sue and Bob Creamer for managing our Society buisness and keeping us solvent, as well as providing so much entertainment during RSA's raffles and silent auctions…
Gordon Fosburg for fulfilling all orders for back issues of the RSA Journal…
Dennis Sanita, Tim McCormack and Fred Supry for helping the RSA Remington Research Team each year…
Remingtons VPs Jay bunting, Paul Cahan and Sam Grecco for their continuing support of our organization…
Wally Beinfeld for arranging for the RSA's meeting rooms at our Annual Meetings… and other members who help out at our meetings, seminars, auctions and displays thoughtout the year. Thanks for making this the best collector organization going!

On behalf of all Remington Society Officers and Directors we with you the very best in collecting this coming new year!