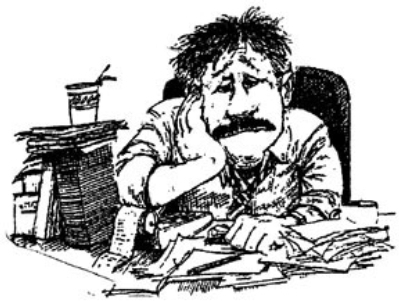 To all RSA Members,
Welcome to our first "all-color" magazine! Our steadily increasing membership has made this possible, and
we are sure that you will appreciate the difference. The Journal has made significant strides forward since our first editor, Ed Hull, produced a four-page, photocopied "Newsletter" starting in 1998. We went to a published (not photocopy) eight-page "Journal" in 1991, and it soon featured a color cover, but black & white pages. By 2006 the Journal had grown to 60+ pages in length. And now this "all-color" milestone.
The Remington Society has accomplished all this while keeping our annual membership fees down. In fact, we have not had a fee increase in more than twelve years!
The cover of this cuuent issue features an original Remington painting by California illustrator Larry Duke. It was commissioned for the 1995 Bullet Knife poster, and was entitled: "Rapid Action." It is the first RSA cover to feature a memington knife.
This issue includes two excellent articles. The first is by Lee Estabrook, one of our longest standing members, and is a very complete study of the double-barrel, rolling block pistols made by the Nagant brothers under license to E. Remington
& Sons in the mid-1870s. The second article is on the Model 37 target rifle — Remington's first precision .22 target rifle. We know you'll enjoy learning about both of these guns.
Pressing demands at work are the reasons why there
is no RemFacts column this issue. Mark Eddy, Senior Qual-
ity Control Engineer at Remington's Ilion plant, has been
quite busy these past few months with travels to and from the Madison, North Carolina headquarters and the R & D facility in Elizabethtown, Kentucky. As you know, RemFacts concen- trated on Remington history, while RemShots (Mike Strietbeck) concentrates on Remington firearms' questions. We are hopeful that RemFacts will return shortly.
Our inventory of awaiting articles runs hot and cold… and we welcome new submissions from our membership. Do remember that our RSA Historical Archives exists to help
you develop your articles, and to give you access to materials gathered under decades of research at the Remington plant and at libraries and museums throughout the United States. Our materials also includes thousands of images, illustrations and vintage photographs… all for your use.
Well, that is all for now. Your feature editors (Mike Strietbeck, Rich Shepler, Mark Eddy and Ed Hull) and I hope that you enjoy our work, and will consider writing for our pub- lication.
All my best,