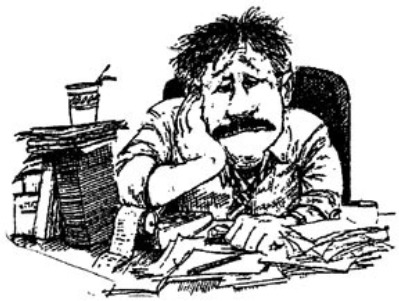 Dear RSA Members,
Welcome to a new year with the RSA! 2006 will prove to be a banner year f
or our thriving organization, with a new president elected in February. We thank
outgoing President George Slatten for guiding us through three challenging year
s… and congratulations to Rich Shepler as our new president! We're behind yo
u 100%, Rich, as you face the challenges of the new year.
If you missed attending our Annual Meeting in Las Vegas you missed a terri
fic one and a great gun show, too. Many dozens of RSA members congregate at the
RSA tables every year and share treasures just purchased, and share stories (som
etimes outright lies) about their aquisitions. Come join us next year.
I hope you plan on coming to the Annual RSA Historical Seminar this coming
July in Louisville. Plans are not locked in stone yet, but things are looking g
ood for having our meeting at the new Frazier Gun Museum. This is a truly excell
ent facility and Mr. Frazier pulled out all the stops to build a world-class mus
eum! It should prove to be a wonderful event. Watch our RSA web site (www.Reming
tonSociety.com) for the latest information on the seminar, or call President Ric
h Shepler for details (931) 583-0564.
Our club needs a dedicated individual to take over the position of Adverti
sing Manager. Duties include contacting gun dealers, auction houses and other or
ganizations who may wish to advertise in the RSA Journal and on the RSA web site
. This manager will join the other dedicated leaders within our growing organiza
tion. Please contact any RSA officer for more details about this challenging opp
ortunity.
This year we will push to bring more "new collectors" into our society. Th
ere are many areas of Remington collecting that are affordable, and upcoming art
icles on these arms will include: Remington percussion and conversion pocket rev
olvers; .22 rifles; XP-100 pistols; M700 bolt-action rifles; M1100 autoloading s
hotguns; Model 600 series rifles, etc. Watch these pages for information on putt
ing together collections of these more-affordable guns.
I wish to congratulate Mike Strietbeck for the fine job he is doing with t
he RemShots column and for his untiring "behind-the-scenes" work answering many
hundreds of inquiries each month. Thanks, too, for the hard work done every day
by Bob and Sue Creamer – who graciously ran for re-election. Few know the zeal t
hey put into their jobs for this organization. And thanks, too, to others who wo
rk to make this Society so pleasurable, including Rich Shepler, Ed Hull, Gene My
szkowski, David Fagan, Bob Pryor, Jay Huber, and others.
So, that's all for now. Hope you enjoy the Journal. Until next time…