Now is the time to sign up for the upcoming
RSA Historical Seminar. (DETAILS)
Because of bus limitations, sign-up must be limited to 54 attendees!
The registration fee has been set at $150 for each RSA member, spouse and guest.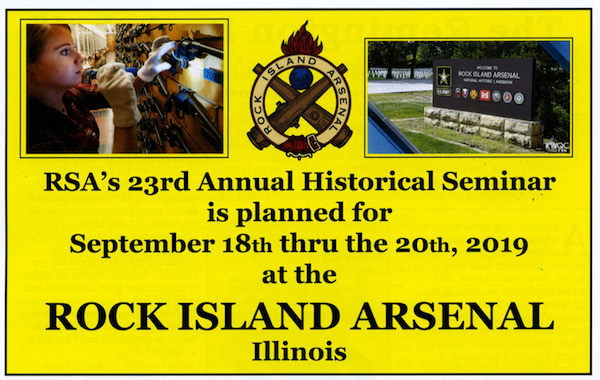 ---

The Ohio Gun Collector show coming up July 13-14 next weekend.

Dave Johnson, Larry Moody, and myself will be representing the RSA in a group effort with 6 table's of displays.

Please invite any and all RSA members to come by and visit and show support for the RSA.

The show is located at
The Roberts Centre
123 Gano road
Wilmington OHIO 45177

Show hours are 8-5 Saturday and 8-2 Sunday. This show is not open to the public, only members and guest.
If you've enjoyed the features on this web site…
You will enjoy a membership in the Remington collectors club
The Remington Society of America.

Join the RSA