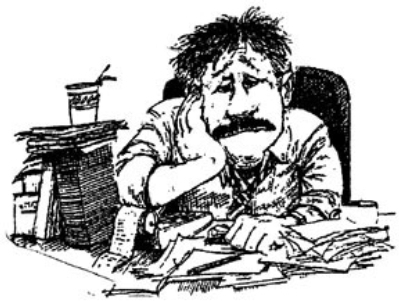 Dear RSA Members,

Just last week I returned from attending the 14th Annual
RSA Historical Seminar held at the Remington Plant in Ilion,
New York. It was one fantastic week, as the Monday, Tuesday
and Wednesday were spent with the Remington Research
Team going through the original Remington records. The
Seminar began on Wednesday night with a welcoming buffet,
followed on Thursday and Friday by historical talks by Mark
Eddy, Andy Anderson, Gene Myszkowski, Rich Shepler, Roy
Marcot and Garland Jackson. A tour of the Old Forge site was
held on Thursday afternoon, and tours of the Remington
Mansion Carriage House and of the original Remington
Homestead were held on Saturday morning. The Friday night
banquet was memorable. More than 55 members and their
guests attended this seminar, the largest group in recent
memory. A full write-up on the RSA Seminar will be in the next
issue of the Journal, along with many pictures taken at the
three day event.
OK, then… where do you want next year's seminar to be
held? Some of the places mentioned at the most recent
seminar were Lonoke (Remington's ammo plant in Arkansas),
Cody (Buffalo Bill Historical Center), Fairfax, Virginia (the NRA
Headquarters), Springfield, Massachusetts (the Springfield
Armory), and… Tucson, Arizona! Tucson? Why Tucson?
Because this place has tons of gun-friendly things to do,
including a visit to nearby Tombstone – the site of the
gunfight at the OK Corral! Historic Bisbee – a silver and
copper mining community offering a below ground mine tour
and a wonderful mining exhibit. A behind-the-scenes tour of
the gun vaults of the Arizona Historical Society. The worldclass
Sonoran Desert Museum, and lots more.
So, what do you think? Would you travel to Tucson,
Arizona in October 2010? Or would you prefer some place
else. Do me a favor… Email or call Rich Shepler (RSA Seminar
coordinator) and let him know. It takes upwards of a year to
coordinate the tours, hotel, restaurants, and special events, so
help Rich out and let him know your thoughts.
On a personal note, the book that Jay Lewis and I started
working on in 1985 was finally published! "Remington
Rolling Block Sporting & Target Rifles" is a 355 page, full
color book with hundreds of photographs by graphic artist
Ron Paxton. All Remington rolling block sporting and target
rifles are covered in detail, including the No.1, No.1½, No.2,
No.4, No.5 and No.7. The book has been available only for
three weeks and to date, over a quarter of the total printing
run has been sold!
Should you want a book, the advertisement can be seen
on page 15 of this magazine. North Cape Publications is
handling the distribution of our book, but numerous gun
book dealers will carry it at various gunshows in the fall
season. Ed Hull, the RSA Book Reviewer, has written a most
complimentary review of this book and it is printed in this
magazine. Should you buy one, I know you'll be pleased.
On a final note, it is not too early to plan on attending the
Annual RSA Member's Meeting in Las Vegas next January.
For the past 27 years the Remington Society has been
meeting on Saturday night of Beinfeld's Winter Antique Arms
Show. In 2010, the show will be held from January 15th-17th
at the Riviera Hotel & Casino. Hope to see you there.
All my best,