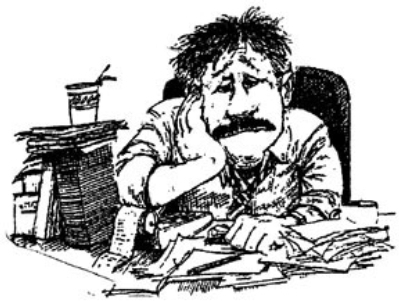 Hello My Friends…,

There is nothing so predictable as change… and my, are
things a changing. A few weeks ago our RSA President, Rich Shepler, found it necessary to step down from a leadership position he has held for many years. The Board of Directors reluctantly accepted his resignation, noting the many wonder- ful things that he has accomplished as our leader. Thank you, Rich, for all that you have done for us.
Our RSA Treasurer, Robert Kneppler, asked to be relieved of his duties following Rich's departure. He did an outstanding job managing our financial matters, and our RSA Board was saddened to learn of his decision to leave.
As your new President I was heartened to learn that our RSA Secretary, Bill Hansen, volunteered to assume Robert's role as Treasurer, along with his other duty as club Secretary.
Those of you who have the pleasure of knowing Bill realize that he is the perfect person for this job. Please join me in welcoming him into his new position, and thank Robert for a job well done.
You were informed in last month's issue that our plans for a 2012 RSA Seminar at the Remington Ammunition Plant were canceled due to unforseen managerial changes at the Lonoke facility. We actually have two possible sites for a seminar next year… Lonoke, Arkansas, and the VMI Museum near Roanoke, Virginia. I welcome hearing from you about your choice… whether or not you have attended a previous seminar. Please let me know which venue you want for next year.
Only a few days ago I learned of the untimely death of one of my favorite persons – Tom Dethlefsen of Costa Mesa, California. Please join me in expressing our sadness to his loving wife, Elaine. It seemed to me that Tom always had a smile on his face, and truly enjoyed being an active RSA member. He will be sorely missed by many friends.
And if this news wasn't bad enough, we learned of the passing of long-time member John Battaglia of Tulsa, Oklahoma.

Changes? Yes, indeed. But life is filled with changes… and challenges… and opportunities. Come along and join me for the ride.

All my best,