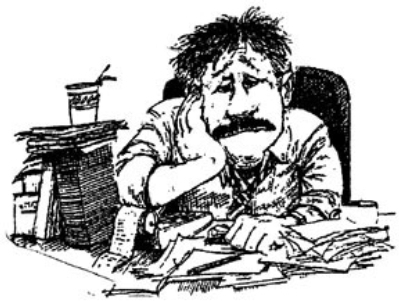 Dear RSA members,
When the Remington Research Team went to Ilion in June it had an opportunity to view a nearly complete set of Remington Action newspapers – an in-plant periodical for Remington employees. Time ran out after reviewing only about 50% of the periodicals, making scans of all important articles and pictures. Some of them will grace the pages of this Journal, and you'll see more in future issues. These compliment the Remington Reporter  newspapers (Bridgeport Ammo Works) that were donated to the RSA Archives by Ken Waite a few months ago.
In this issue you'll see a new feature… "From the Remington Archives"  – which features newly discovered historical information and pictures discovered in the Remington Archives at "The Arms"  in Ilion, New York. Maybe it is important to re-acquaint our readers with the Remington Research Team. It was formed in 1991, after four RSA members were first allowed to view "The Room that Doesn't Exist"  at Remington's Ilion plant. It had this name because management warned the men that they were not to tell anyone that Remington did have historical records… but DuPont management did not want any employee to take valuable time from gun production to help out in seemingly "non-productive"  historical work. Essentially, if anyone (other than the four) came and asked to see the records, then Remington would know that the secret was compromised.
What transpired was this. The Remington Society came up with a plan: If Remington would allow the RSA to hand-pick researchers to return to the plant every year to preserve the records… then the RSA would answer historical inquiries from Remington customers. In the twenty-one years since this pact, members of the Research Team have stabilized tens of thousands of documents, reports, letters, journals and photographs… and have answered thousands of inquiries from Remington.
Over the years the team has grown from the original four (Roy Marcot, Slim Kohler, Jack Heath and Jay Lewis) to fourteen accomplished Remington historians, all hand-picked for their Remington expertise. The information gathered from the annual research visits has graced hundreds of magazine articles and a dozen or more books on Remington subjects. A "winwin" for all!
In this issue of the Journal you'll see Bill Hansen's article on a unique M1903 cut-away from the Remington Archives gun collection. But the cover artwork also deserves your attention. A very small photo from a World War II era Remington Action  showed a poster in the background "Keep 'em comin: Remington."  RSA's graphic artist, Ron Paxton, magically sharpened the picture and colorized it, too. Do any original posters still exist? Probably not.
We hope you'll enjoy our efforts…