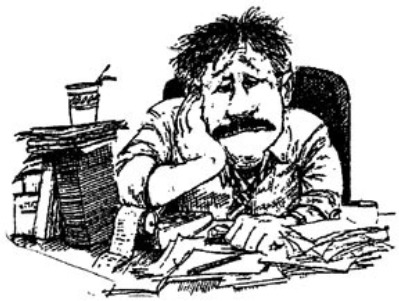 Dear RSAers,
Another three months has gone by… and each quarter
seems to be rushing by, faster and faster.
In mid-May I hosted the RSA table at the Colorado Gun
Show in Denver. I was assisted by several dedicated RSA
members, including Jim Blaugh, George McAllister, Charlie
Semmer, Major Boddicker and Dean Nelson. This show is one
of the top gun shows in the nation, and if you haven't
attended before, you should plan on going next year. A
special thanks to Les Palmer of the C. G. C. A. for giving the
RSA a table to recruit new members.
David Bichrest, Executive Director of the Winchester
Collector's Association, invited the RSA to have a club table
at the June gun show in Cody, Wyoming. I brought out the
RSA display and we signed up four new members. This was a
surprisingly good show and it was well attended. Several of
us also spent some time at the Cody Firearms Museum
looking at their fabulous Remingtons. Slim Kohler's collection
of Remington revolvers and pistols is still on display in the
lower gallery – a collection that will never again be equaled.
The 12th Annual RSA Seminar is scheduled for September
12th through the 14th in Odgen, Utah. The Ben Lomand Hotel
is our host location, and we will tour the John Browning
Museum, tour the Browning Arms Company, listen to several
excellent speakers on a variety of Remington historical topics,
peruse sales tables, and enjoy Bob and Sue Creamer's RSA
raffles, auctions and give-aways.
Ogden, Utah is a historic place for gun collectors, as the
fabulous John Browning Museum is at downtown Union
Station. Nearby is the Browning Arms Company, and arrangements
have been made to give us an in-depth tour. Several
attendees (including me) are arriving a few days early so that
we can take a few pre-seminar trips. I've always wanted to see
Promontory Point, the place where the Eastbound train first
met the first Westbound train in 1869. I also want to go back
to the Hill Air Force Base aviation museum. Hope to see you
there in September.
On page 47 of this issue is a new feature: "Keeping Sharp
with Remington Cutlery." Rich Shepler with author this new
feature each quarter with new and previously unpublished
information about Remington knives. We think you<92>ll enjoy it.
I am pleased to see that more RSAers are sending in
photographs of their Remington displays at various gun
shows. These selfless members are the lifeblood of the
organization and tell the collecting world that a Remington
collectors group exists… and thrives. So if you exhibit your
Remingtons, take a few pictures and send them to me. You
just might see them in the next Journal.
As usual, we have some great articles in the pipeline for
upcoming RSA Journals, but we can always use more. we are
always looking for members to step forward and write about
their favorite Remington topic… be it guns, ammunition or
something else. We can help you if you've never submitted
an article to a magazine before… and our Research Archives is
second to none, and is bound to have materials to make your
article as complete as possible.
OK, then… where do we go from here? Where do you
want the Remington Society to go from here? Good suggestions
are welcome, and yours might result in something good
for our growing organization.
See you in Utah in September!