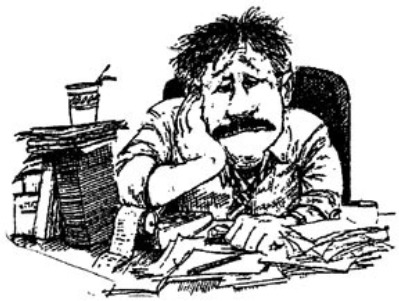 Dear RSA Members,
Year end is rapidly approaching and it was another fine year for
the Remington Society of America. If your sole "activity" is to
receive a Journal, then you are missing out on a great number of
wonderful Remington-related events and meetings. Let me go down a
list of activities you may have missed this year:
• The Annual RSA Members Meeting was held on Saturday night,
January 6th at Beinfeld�s Winter Antique Arms Show in Las Vegas.
This is one of the premier antique arms shows in the world, and
should not be missed.
• The Annual NRA Meeting was held in St. Louis on April 12th –
15th. RSA member Billy Smith put on an award-winning display of
High Power Remington Rifles at the Remington Society booth, and
signed up new members to our club.
• The annual Colorado Gun Collectors Show in Denver was held
on May 18th – 20th, and the RSA display was coordinated by yours
truly, assisted by a half-dozen RSA members.
• The annual Winchester Collectors Show was held in Cody,
Wyoming on June 15th – 17th, and the RSA booth was again manned
by yours truly.
• The Remington Research Team journeyed back to Ilion, New
York during the week of July 30th. A dozen dedicated individuals
worked on preserving thousands of Remington documents, journals,
photographs and drawings. Copies are placed in the RSA Archives
collection, which now comprises a staggering 139 linear feet of
Remington materials. Information is made available to serious
students for the asking.
• For several years now the Remington Society has had display
space at the Remington Museum in Ilion, New York. RSA member
Loren Dunham was the displayer in 2006-07 with his collection of
Model 14 and Model 14 1/2 rifles. In August, display coordinator
Gene Myszkowski put up the new display of large-frame Civil War
Remington revolvers from the collection of Mike Strietbeck.
• The 12th Annual RSA Historical Seminar was held in Ogden,
Utah from September 12th – 14th. A full report can be seen on page
66 of this Journal. More than three dozen attendees enjoyed the
festivities.
• RSA member Billy Smith had an outstanding four-table display
of Remington High-Power Rifles and represented the RSA at the
Tulsa Gun Show on October 19th – 21st. Photos will be posted in
the 1st Quarter 2008 RSA Journal.
So, if you missed any of the above-listed RSA events in 2007,
you�ll have a chance to participate in an equal number in 2008.
Watch these pages for event times, dates and locations. The very
first in 2008 is, of course, our Annual RSA Members Meeting
which will take place at 5:30 PM on Saturday, January 19th at the
Winter Antique Arms Show in Las Vegas at the Riviera Hotel. Don't
miss it.
Bob Pryor continues to coordinate the RSA tables and booths at
major gun shows throughout the United States. We ask you to step
forward and volunteer to be in charge of the RSA table/booth at
major gun shows in 2008. Presently, we need someone to put on a
Remington display at the upcoming NRA Annual Meeting in
Louisville on May 16th – 18th. Another table coordinator is needed
at the Colorado Gun Collector�s Show in Denver on the same date.
Call Bob for details.
This year saw the Creamers – Bob, Sue and Corey – stepping
down from RSA Secretary and Treasurer duties after 5+ years
service to the organization. Robert Kneppler came forward to
assume the Treasurer's duties and has done a fine job here.
Also stepping down in early 2007 were RSA Directors Ed Hull
and Bob Hatfield. Both did (and continue to do) tireless work for the
organization. This year we welcomed Garland Jackson and David
Fagan to the roles of Director. Important positions will be opening
up in 2008. Contact John Gyde if you are interested.
Thanks, too, to Billy Smith, Dick Binger, Dave Noreen and
others who put on fabulous Remington displays in 2007.
I look forward to welcoming your involvement in the coming
year, fellow RSA members. You'll be glad you did.