Remington Society of America
11th Annual Seminar
Springfield Armory
13 – 15 July, 2005
The 11th Annual RSA Historical Seminar was held in Springfield, Massachusetts on July 13th – 15th, 2005. The more than three dozen attendees enjoyed a wonderful program put together by Seminar Chairman Rich Shepler. The activities included a "behind-the-scenes" tour of the Springfield Armory Museum and another "closed" tour of the Smith & Wesson factory! Attendees were also treated to a host of historical talks on a variety of Remington-related topics… banquets, raffles and silent auctions!
The in-depth tour of the Springfield Armory took place on a near-perfect summer day. Our group was welcomed by Doug Clifford, Superintendent of the Museum. His staff at the Springfield Armory Museum gave us an outside orientation of the historic facilities, a talk was given by Conservator Dave Arnold about how to care for antique firearms, a special tour of the closed-off storage areas of firearms was given by Park Historian Rich Colton, and the group took a self-guided tour of the modern firearms museum.
The following day the seminar attendees traveled to the nearby Smith & Wesson factory, where they were given a walking tour of another of America's great gun making companies.
Historical lectures included: "A Remington Family Album" by Rich Shepler; "Springfield-Remington Model 1870 Rifles & Carbines by Ed Hull; "Remington Bicycles" by Mark Eddy; "A Remington Bibliography" by Rich Shepler; "emington Model 1100 Autoloading Shotguns" by Jack Heath; "Remington Catalogs and Price Lists" by Gordon Fosburg; and "Production of Model 1903 Rifles at Remington During World War II" by Roy Marcot.
Seminar Coordinator Rich Shepler informs us that next year's seminar is scheduled for the Frazier Gun Museum in Louisville, Kentucky. Full details will be printed in the 1st Quarter 2006 RSA Journal.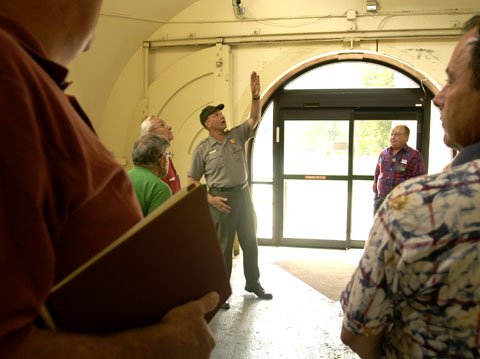 Park Service Historian Rich Colton explains how finished arms were brought into the entryway of the Old Arsenal Building and hoisted up to to the storage floors above. The artist's rendition (below) shows how it was done 150-years ago.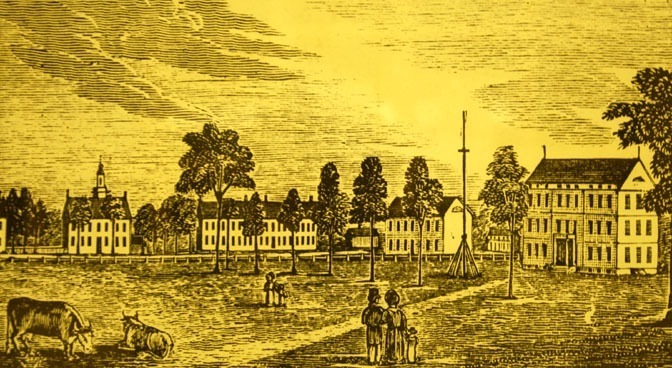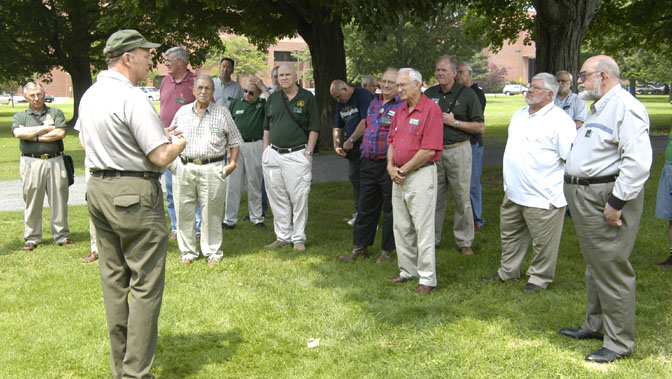 RSA Seminar attendees received a thorough briefing from Rich Colton about the 210 year history of the Springfield Armory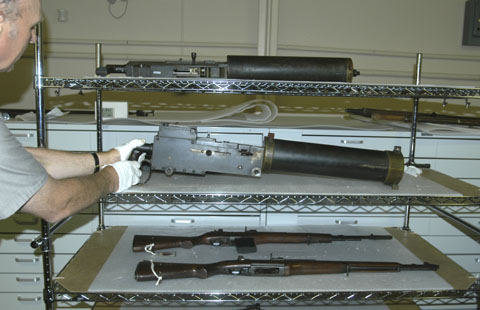 A Browning M1917 machine gun made by Rem-UMC during World War I. This was the only Remington gun which we didn't have in "The Exhibit" at Cody in 1997.

One heck-of-a big Remington-Lee bolt action rifle… or is it wall gun?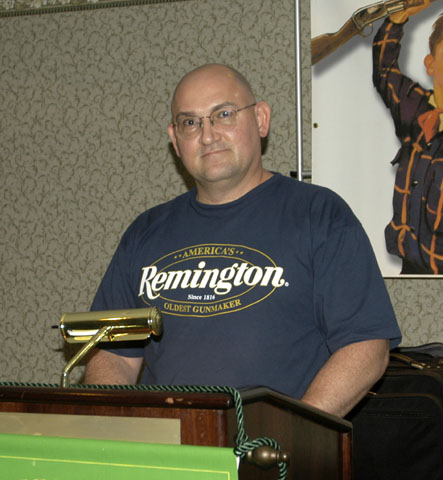 Mark Eddy
"Remington Bicycles"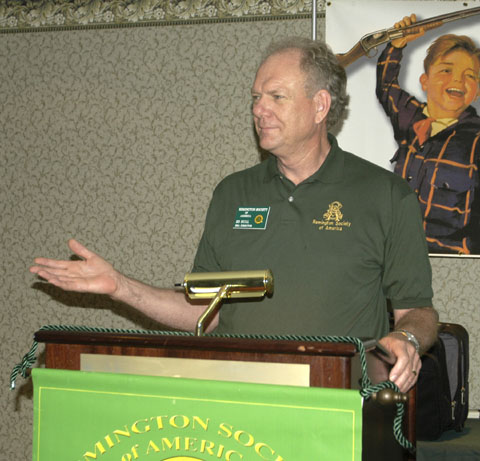 RSA Director Ed Hull
"Springfield-Remington M1870 Rolling Block Firearms"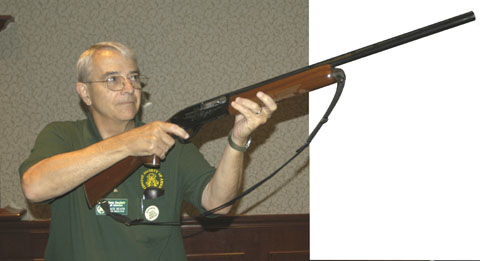 RSA Director Jack Heath
"Remington Model 1100 Autoloading Shotguns"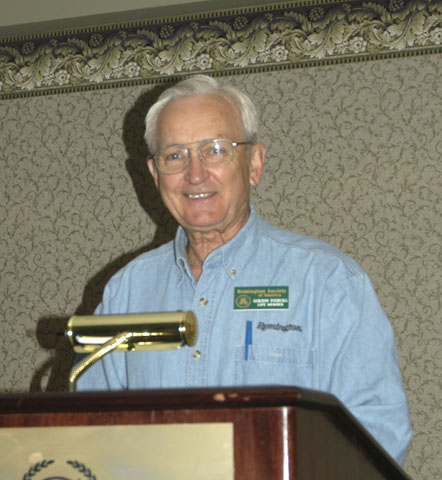 Gordon Fosburg
"Collecting Remington Paperwork"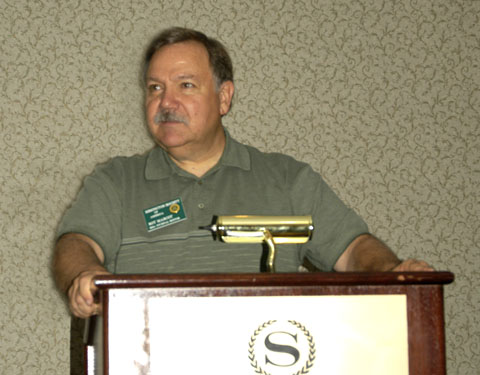 RSA Journal Editor Roy Marcot
"Remington Rifle Production During World War II"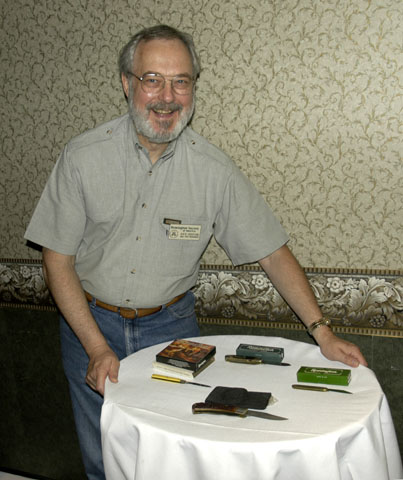 RSA Vice President Rich Shepler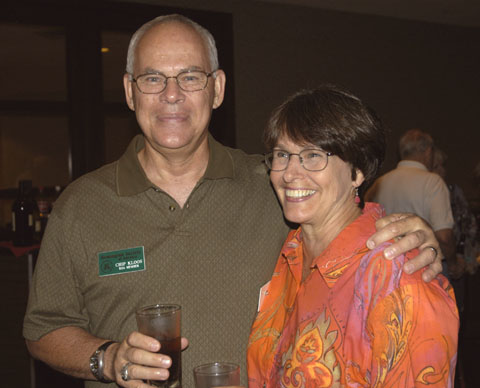 Chip and Susan Kloos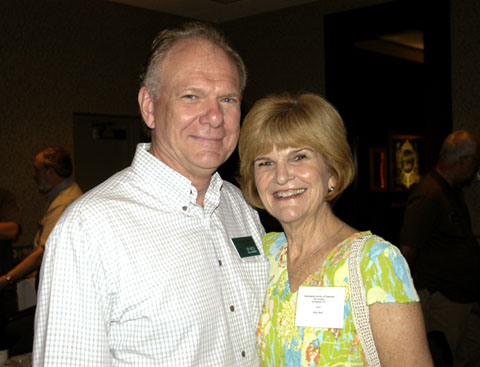 Ed and Judy Hull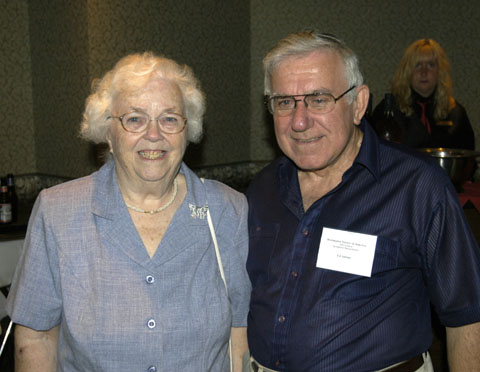 Ed and Mrs. Adams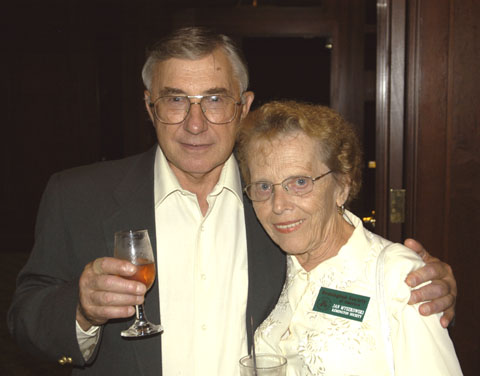 Gene and Jan Myszkowski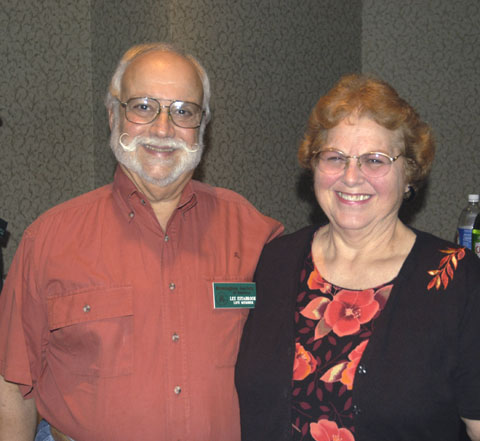 Lee and JoAnn Estabrook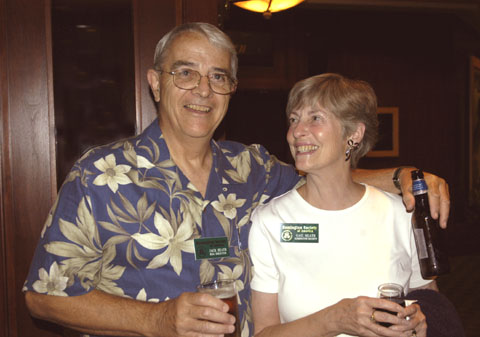 Jack and Gail Heath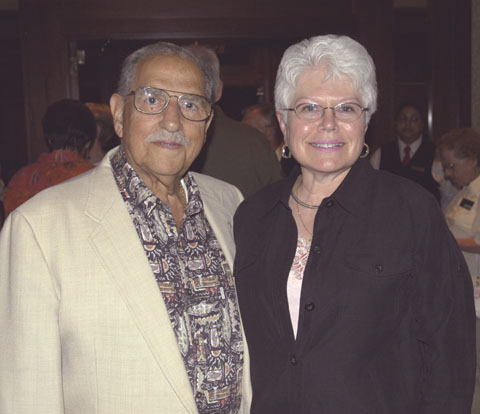 Dr and Mrs Karl Spyridon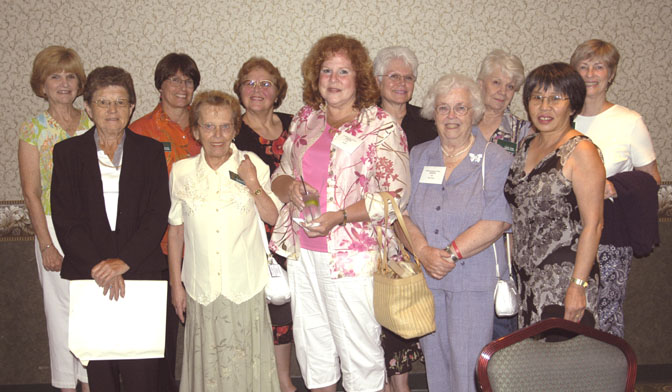 The lovely ladies who attended the 11th Annual RSA Historical Seminar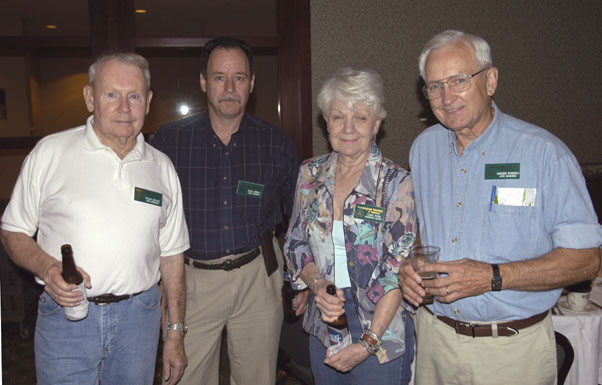 Walt House, Paul Repka, Carol Webb and Gordon Fosburg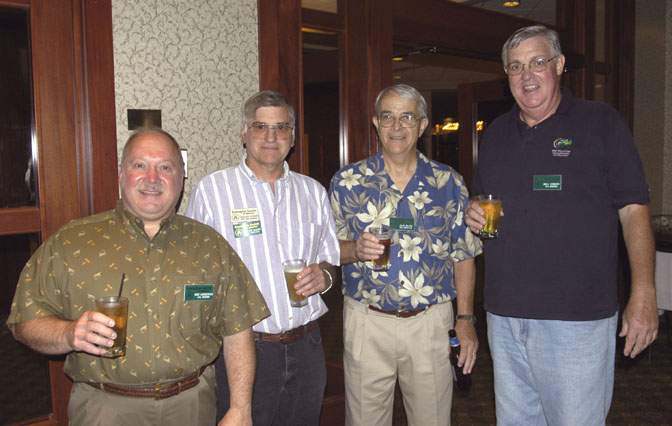 Mike Aneskewich, Garland Jackson, Jack Heath, and John Lee