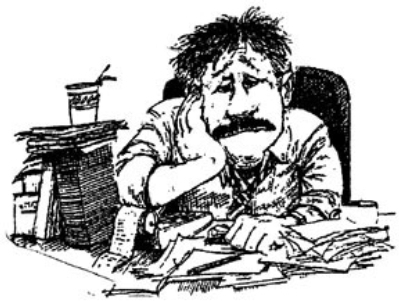 To All RSA Members,

A new year and new opportunities to enjoy your membership
in the Remington Society of America. First of all, our
Annual Meeting was held in mid-January at the Winter Antique
Arms Show in Las Vegas. It was well attended by more than fifty
members who learned about the terrific Remington-related
activities planned for 2010. The RSA table was manned
throughout the three-day gunshow, and we "talked
Remington" with hundreds of visitors, and signed up quite a
few.
Our next get-together will be in mid-May with RSA tables
at two shows: the NRA Annual Meeting in Charlotte, North
Carolina; and the Colorado Gun Show in Denver, Colorado.
We'll need a volunteer to step forward to put on a display at
the RSA booth in Charlotte. Please contact RSA Show Manager
Corey Creamer if you can do this. You may remember that
Mike Strietbeck put on the exhibit at the NRA Meeting in
Phoenix last year, and that he won several top awards for his
efforts. I'll be in Denver and I'll be in charge of the RSA table
there. Helpers at both shows will be needed.
We are pleased to announce that two important RSA
positions have been filled. Bill Hansen is now our Web Site
Advertising Manager and Corey Creamer replaces Bob Prior
as our RSA Gun Show Coordinator. Welcome to you both, and
a big thank you to Bob for five years of dedicated service.
I am pleased to say that the RSA Board enthusiastically
approved the plan to hold the next RSA Seminar in historic
Tucson, Arizona. It will be held from Wednesday, September
22nd through Saturday, September 25th. Besides our usual
Remington-related lectures, we will spend a day in Tombstone,
"The Town Too Tough To Die," and the site of the famous
"Gunfight at the OK Corral!" Walk the same streets as did
Wyatt Earp, Doc Holliday, Curly Bill Brocious and Johnny
Ringo. This will be a day you'll never forget.
The Arizona Historical Society will host our Remington
lectures, displays and sales tables. We will be given an indepth
tour of the outstanding firearms in their collection, as
well as the western exhibits in this facility. These include
exhibits on Geronimo, gold mining, western transportation
and others dealing with various eras of western history.
On another day during the Seminar we will travel to
nearby Davis-Montham Air Force Base, the home of the
"Boneyard," a repository of more than 3,000 U.S. military
aircraft stored to fight another day. We will also visit the Pima
County Air Museum, the third largest assembly of military
aircraft on display in the United States!
This, our 15th Annual RSA Seminar, is expanded to three
full days to take advantage of the many day trips and activities
planned in Tucson. We are recommending that you fly into
Tucson International Airport and not get a rental car. Besides
saving money, you will be provided transportation to all
events. We know that you will have a great time visiting the
Old West!
You are welcome to call or Email me to ask about any part
of this seminar… and please write, call or Email Rich Shepler,
telling him you are interested in attending. Please do this now,
as we cannot figure seminar costs until we have a headcount of
probable attendees. See you there!