.
.
I have had problems trying to reload for my Argentine 43 Spanish Remington Rolling Block Rifle
using the LYMAN 439186 Molded cast bullets.
The reloads would NOT fit into the chamber - even if the empty Brass Cartridges would !
Figured out that it was the NECK DIAMETER !
Long story short - the large upper Lube Ring in the Lyman .439 Cast Bullet is .439" Dia.
The three thinner lower Lube Rings below it are ~.435" dia.
If you keep Lube (ALOX) off the lower rings and DO NOT allow the large upper Lube Ring
to enter the Brass Case, the neck will be sufficiently small enough to go into battery.
The OAL of 3.02 inch, with a RN Bullet, was OK in my rifle.
I made a Taper Crimper from 7/8ths inch threaded rod to help crunch down on the neck, also.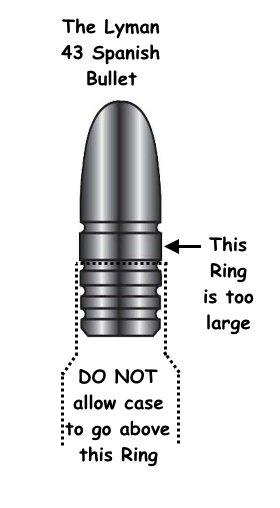 Works for me. If this helps anyone - I am a happy camper.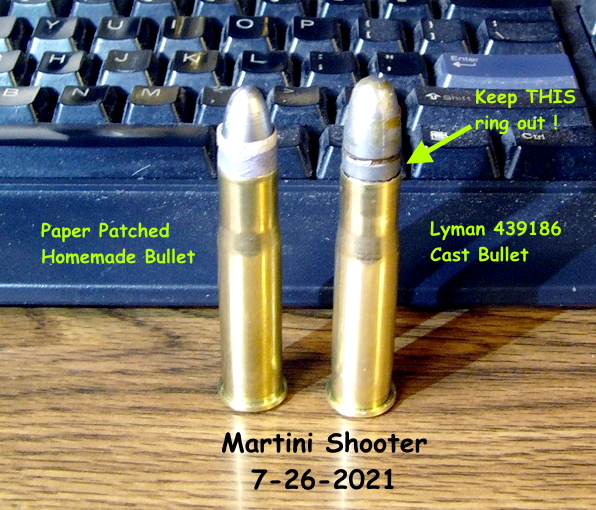 DoctorBill - (AKA Martini Shooter elsewhere)
BTW - Neat Stuff
: These Cheap Thrift Store Metal Cone Wine Bottle Stoppers make
great Brass Case Flaring Tools - when you grind down the point. Drink the wine, first....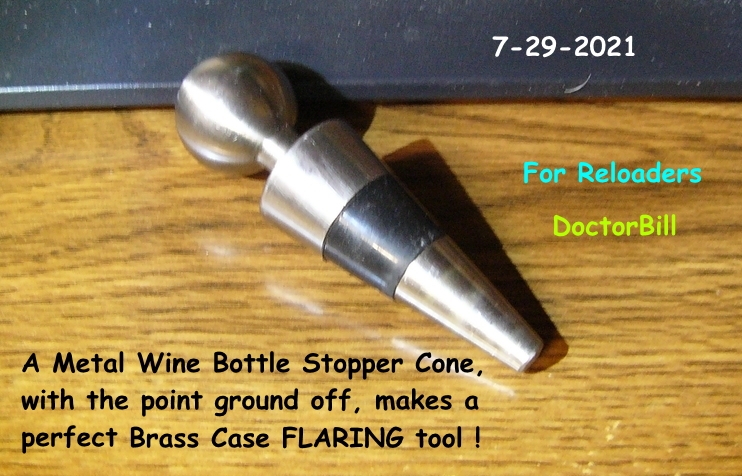 Remember - teach others what you know....it is your duty as a human being.